How to Market Your Pediatric Practice
Learn how to attract new patients and develop a strong local presence.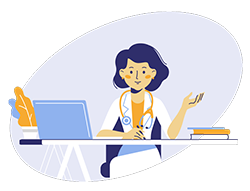 Marketing doesn't have to be complicated!
We've put together an eBook to outline the key marketing strategies that pediatricians can use today.
Download our guide to learn what successful independent pediatric practices are doing to attract new patients and help grow their practice as a business.
Learn more about:
Building a local presence so parents can easily find you
Creating a practice website that engages patient families
How to effectively manage social media
When it makes sense to outsource marketing tasks
Get the eBook
Enter your info below and get access to the eBook.