webinar
How to Start a New Practice & Migrate Your Existing Patients
Your 5-step Startup Timeline
Starting a new practice after leaving a larger one
Join Chip and Susanne Madden to learn how independent pediatricians can leave an old practice and start anew. The pediatric consulting experts will answer burning questions like, "How do I migrate patients?" and "Can I take staff with me?"
We'll be covering:
How to evaluate a partnership or employment agreement and separate on good terms
Setting up with an existing patient base and managing patient record transfers and non-competes
Planning for revenue when contracting and credentialing starts from scratch
Developing a communications plan to address staff, patients, and the greater community
Striking out on your own isn't easy, and it can be intimidating to end professional relationships. But with the right communication and planning, a split can be a positive experience.
Your Presenters

About Susanne Madden
Susanne Madden is founder and CEO of The Verden Group, a consulting firm founded to help practices navigate through the increasingly complex business of healthcare. Prior to founding Verden, she spent several years as an independent healthcare consultant specializing in business development, revenue cycle remediation, vendor management and process improvement.

About Chip Hart
For nearly 30 years, Chip has helped hundreds of pediatricians increase their clinical and financial health as part of PCC's consulting practice. He has conducted many successful insurance contract negotiations on behalf of his clients and worked as a consultant for the American Academy of Pediatrics (AAP) and the AAP Section of Administration and Practice Management (SOAPM).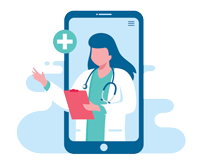 Watch Now
In this webinar, you'll learn:
A 5-step timeline to follow when breaking away from a larger practice
How to separate from your employer on good terms and legal standing
Strategies to engage and retain patients through your transition