Post-Pandemic Pediatric Strategies
Take control of your revenue
In the past year and a half, many pediatricians have been pushed to their limits and are now left wondering how they can ensure financial stability in the face of uncertainty. Coming out of COVID-19, now is the best time to get your finances in order and learn how to operate your practice as a business.
Join us in our latest webinar to learn 8 key areas of your practice that you should evaluate and what your benchmark for success should be. Gain access to the webinar, presentation slides, and resources so you can begin to learn:
How to manage cash flow to build a "moat around your castle" to protect your practice against unforeseen circumstances.
What overhead expenses you should pay attention to and how to calculate overhead as a pediatric practice. Are you above or below our benchmark?
Revenue opportunities you can act on today and what you can do audit your practice's operations to identify where you should focus your time for the most impact.
How to leverage higher RVUs for 2021 to set your prices with insurance companies and how to get rid of bad coding habits.
Managing the cost and operation of your vaccine business into profitability.
How to improve revenue-per-visit without compromising the quality of patient care.
Your Presenter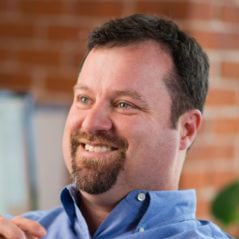 Chip Hart
Director of PCC's Pediatric Solutions Consulting Group
For nearly 30 years, Chip has helped hundreds of pediatricians increase their clinical and financial health through detailed pediatric consulting work as part of PCC's consulting practice. He has conducted many successful insurance contract negotiations on behalf of his clients and worked as a consultant for the American Academy of Pediatrics (AAP) and the AAP Section of Administration and Practice Management (SOAPM).